what i'd do if I won the lottery.
10/24/2018
Winning the lottery seems like a pretty common thing for people to daydream about, considering that so few people I know actually participate. Yet we all still fantasise about how we'd spend our multi-millions. I've never bought a single lottery ticket in my life but I know exactly what I'd spend my winnings on. So I thought I'd share them with you today.
I'd first start looking for a home because finding something just right would take time. Something reasonable, not too big but not so small that I'd have to move out once I started a family. I'd want something with space to expand and a lot of land around it because I want
loads of dogs
. I'd also love a she-shed, or a home office so that I could put all of my free time, and effort into my blog.
here's some inspiration from my 'home office' Pinterest board
Next on my list would be to learn to drive, with a large amount of money I'd probably do as many lessons as I could in a short amount of time to get it done fast. Then I'd buy a car. Not my dream car because the insurance would be insane and even with millions of pounds, I wouldn't be stupid with money. I'd also buy D a new car, one he'd love and be excited about, or a bike if that's what he'd prefer.

I'd 100% go to an expensive salon and get my hair done. I avoid salon's and buy box dyes that my hairdresser applies for me at home because I don't ever feel like I can justify an expensive salon trip. I feel like, with money being such a non-issue when you're not constantly worrying about it. I'd definitely treat myself.
I'd give my Dad the money to renovate his home and give my Mum enough to put down a large sum to buy a home for herself and to decorate it how she's like. I'd give some money to my eldest sister, for her to buy the small country pub she's always wanted and enough money to get it up and running, and I'd give my younger sister (as per her request), three electric guitars, three acoustic guitars and all of the latest tech for her to have a smart home, a grand piano, some AMPs for her guitars and a farm, for her to have all of the dogs's her heart desires.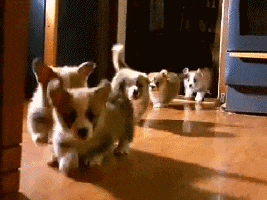 Book a holiday. I'm not sure where I'd go, although I'd probably end up buying a campervan and travel around the UK and Northern Ireland first. Then, book a trip to America and do the same, travelling the entire country with my boyfriend would be an absolute dream. I would also 100% go and spend at least a few weeks with my bestie (who runs an amazing blog
www.burtsbowl.com
)
There are plenty more things I'd like to do if I won the lottery and plenty of things I'd like to buy myself, but to mention them here would take forever, here are a few honourable mentions though;
Apple Airpods, an iMac, an Apple Watch, a MacBook, an iPad Pro and the Apple Pencil
(basically, just kit me out completely with Apple products)
An Xbox One S, a PlayStation 4 and all of the accessories and games for both.
All of the PC Games I want
(which is mostly just all of the sims 4 expansion packs)
A professional camera, and camera equipment.
I'd join a gym and hire a personal trainer, and a dietitian.
I'd love if you let me know in the comments what you would do if you won the Lottery.
Thanks for reading, as always please leave me some feedback in the comments section. Head over and follow me on
Bloglovin'
to keep up with me when I post.
Also, you can follow me on
Twitter
to stay updated with my life,
Facebook
to see whenever I post and
Instagram
if you wanna see occasional dog photos. I go through stages of being absolutely obsessed with
Pinterest
so go follow me there too if that's your thing.
Also, anyone out there who still uses Tumblr is more than welcome to follow me there too.
I reblog cool/pretty pictures.